Analog Audio Recording |
High-Fidelity Analog Audio Recording & Reproduction
Every record tells a story. The art of recording involves capturing a story; capturing a magical moment forever. Audio recording is both a technical and artistic process that requires a high level of detail and total control of the process to allow for a proper recording experience.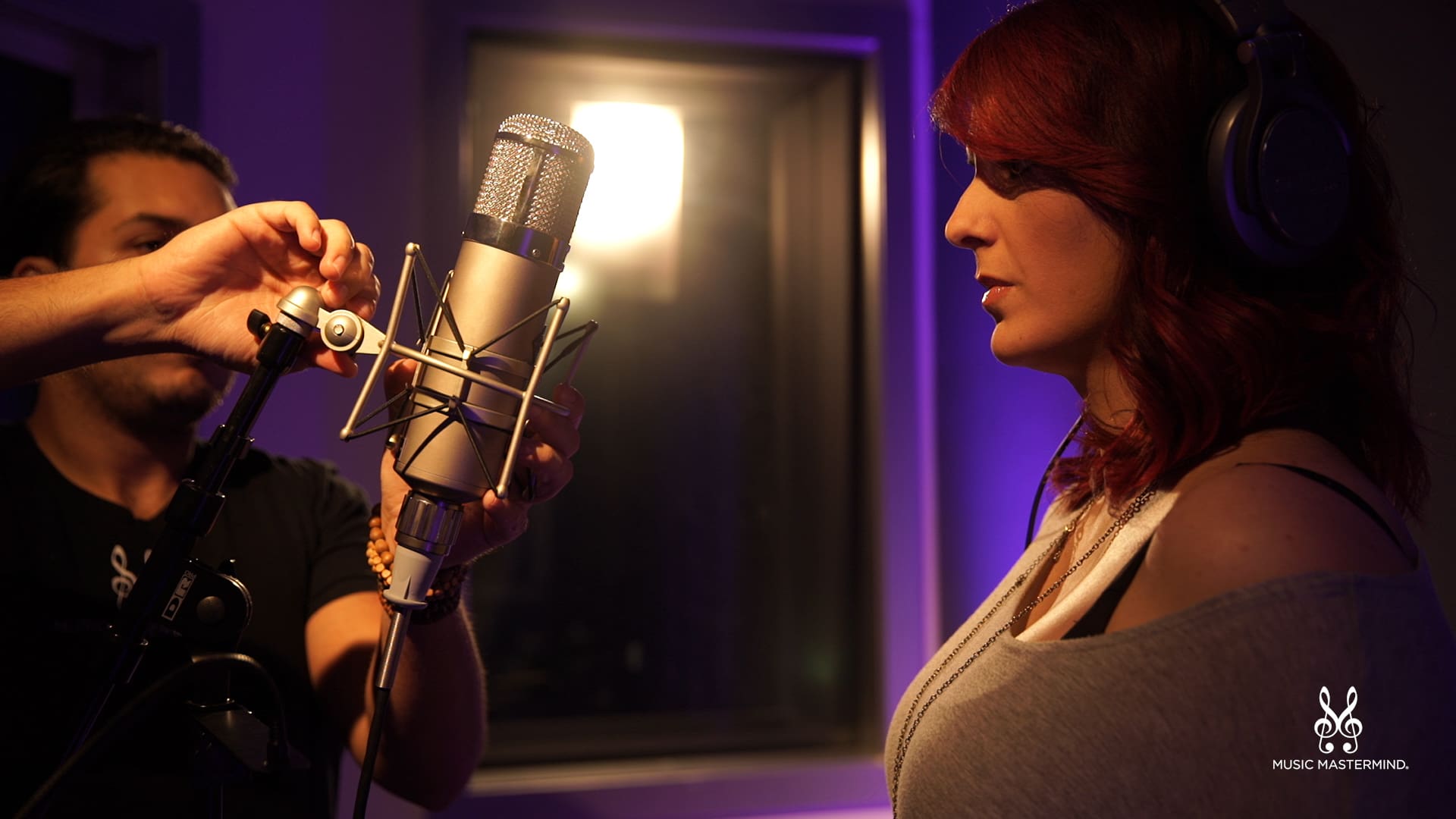 Inside the recording studio, every decision matters. The microphone you choose to record, the placement of such mic, the gear used in the chain, the recording levels, the software used to execute the actual audio recording and everything in between play an important part of the recording process. When you work with recording professionals at a high level, you don't hire people based on the fact that they know the basic recording process, but because of their experience, unique skillset and choices in the recording process that allow the artistic expression to happen at "the other side of the glass" flawlessly and without any interruptions. This is what makes Noisematch Studios a special place in the professional music world. You have the combination of a state-of-the-art facility, some of the world's highest fidelity tools for sound reproduction & a recording and a team of people with complete mastery of their craft, which has been providing consistent results for over a decade.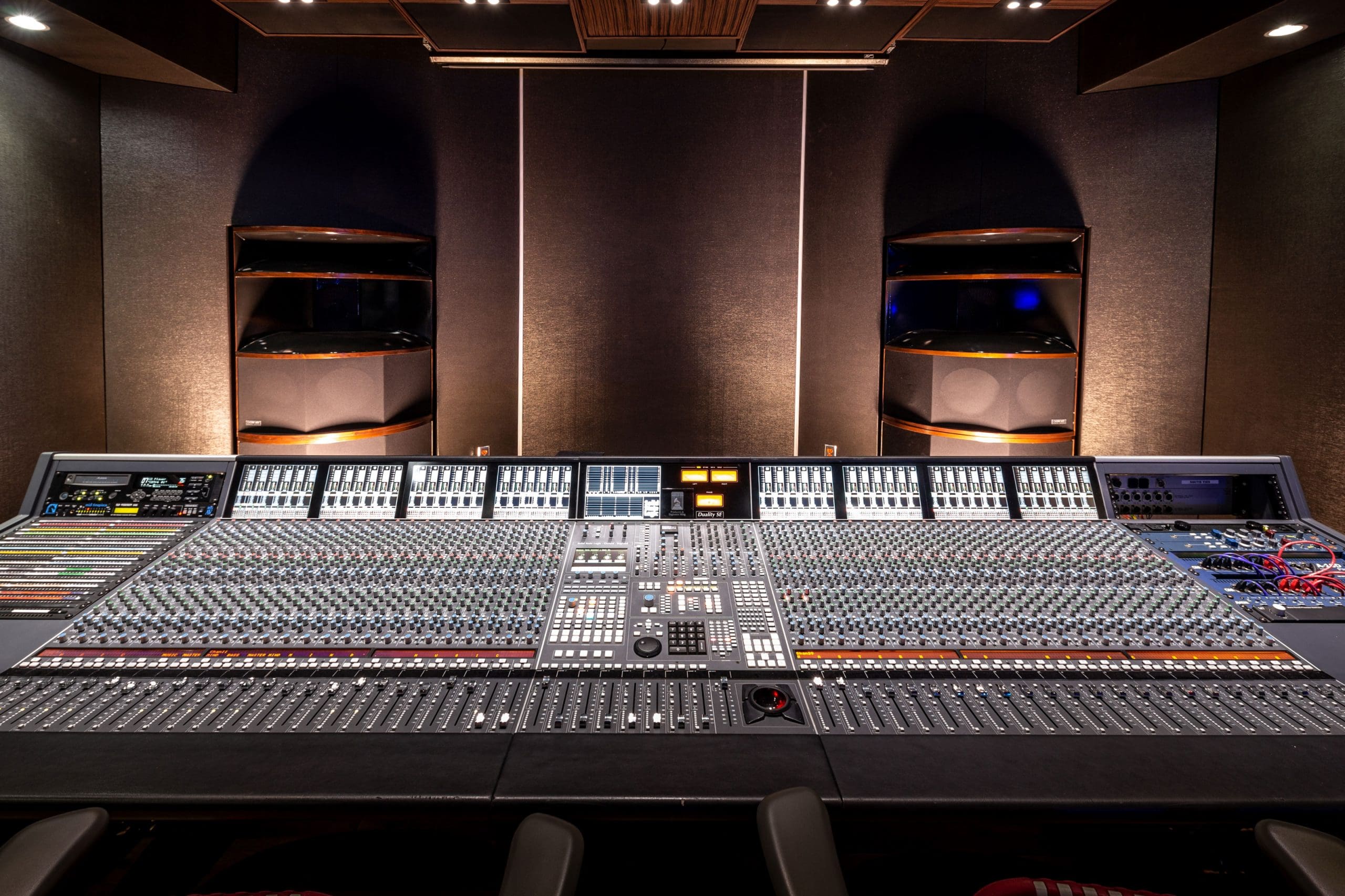 Noisematch Studios is an evolution from the traditional "legacy studio" . The rooms were professionally designed by master acoustic designer Horacio Malvicino. The control room (the Stargate) was specifically designed to house a Ocean Way HR2 system (which is the only system of its kind in Miami & South Florida). This system is regarded as one of the best sound reproduction systems ever made. Some fellow system owners include: Dave Matthews, Gwen Stefani, Dave Grohl and Beck.
If you want to read more our rooms and a full list of gear we use, click here.
Audio Editing & Vocal Tuning |
Vocal+Instrument Cleanup / /
Pitch & Time Vocal Corrections / /
Stem Consolidation & Labeling
In order to achieve an impeccable sound in modern-day productions, there has to be a great amount of detail when it comes to editing. Audio editing is a complex process that allows every sound source to be reproduced with clarity. Most modern productions have hundreds of sources playing back at the same time. If you use high-end gear to record, the overall quality of the record will greatly improve but it will also reel extremely detailed information, which bring all sorts of noise artifacts with it. Experienced engineers know exactly how to manipulate different types of sources via cutting, trimming, fading & equalization in order to allow their best reproduction.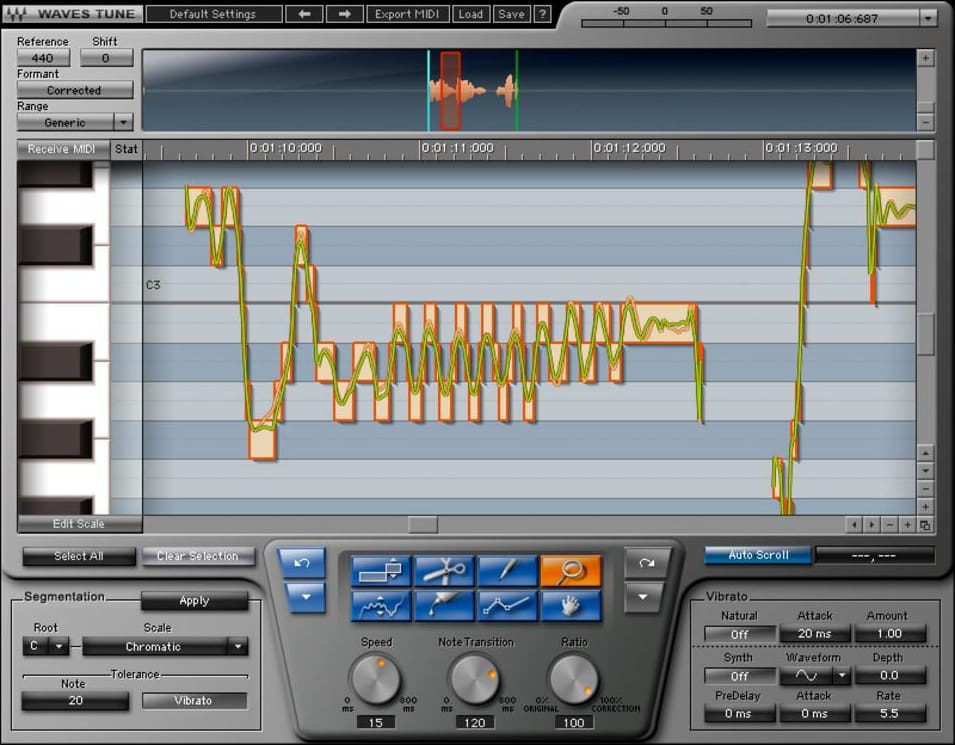 Another huge and generally overlooked item when it comes to a high-quality recording is vocal tuning. With the appearance of Autotune and pitch correction softwares, the music industry changed forever. Almost every song you hear has a high degree of pitch correction, even if the performer is very experienced and performs a good take. It can be used as a dramatic effect or slight retouches to polish a performance. Each approach is unique and requires a proper setting on the vocals when tracking and in the editing phase. The idea behind tuned vocals is that it should sound natural so the effect of the correction is not noticeable. That being said, only a select few have the right attention to details. You can hear sloppy engineering come through even on major recordings.
That being said, the team at Noisematch Studios has over 15+ years of experience bringing clarity to music so you can rest assured that playback will be flawless & natural even in the most discerning listening environments. We take an artisanal approach when it comes to tuning vocals. Even when we work with very experienced singers, we perform fixes by critically listening to the performances note-by-note and formatting them to sound as natural as possible so that the correction does not take away the performance's essence.
Mixing & Mastering |
On-site+Virtual Mixing / / Professional Mastering
Once you're done with the audio recording & editing, it comes time to give your work its final sonic shape. It might be tempting to do your own mixing & mastering but honestly most people don't have the adequate tools and sonic expertise to achieve their vision properly, plus there's a huge added value on working with a specialist, especially if they know their way around a nice recording console & outboard gear.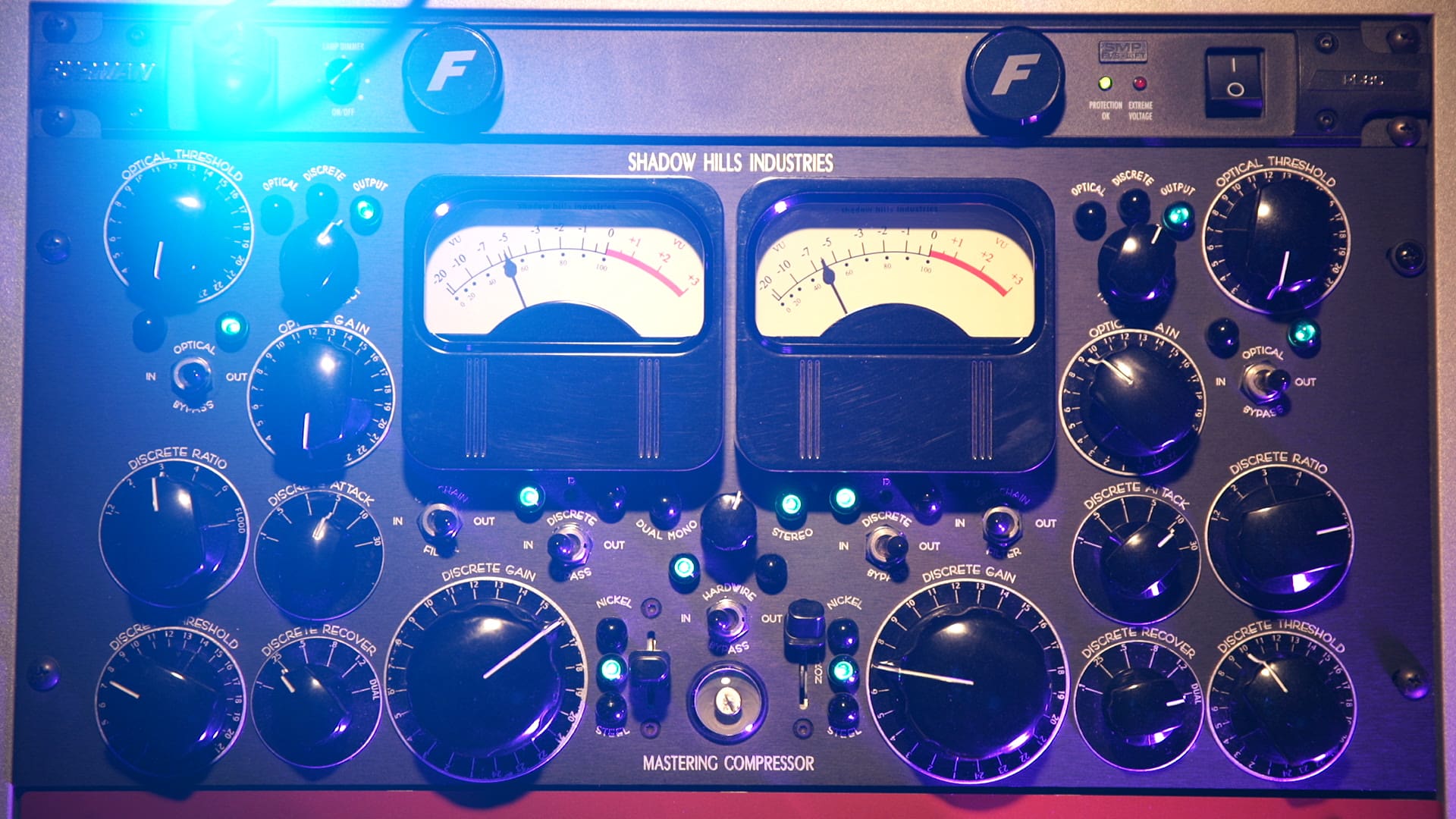 Mixing is a process that requires an expert hand to give sonic shape to a musical vision. It not only involves level blending but key creative decisions when it comes to dynamic reproduction, effects & representation of all sources within the stereo spectrum. There's a lot of exploration to be made through the mixing process. Good engineers are experts in enhancing a creative vision & achieving a signature sound. We've got years of experience knowing what works during the mix process and how to bring energy to dull sounding tracks, making everything sound bigger and bolder; regardless of genre or where it is played.
Lastly, the final touch is the most important one: Mastering. With mastering, we re-evaluate the track as a whole once we got a final sonic signature with the mix. Think of mastering as "macro mixing". You're going through a similar process but instead of placing efforts track by track, you're looking at the global picture that will get printed into a final stereo master. Key concepts include dynamics, stereo representation, loudness & delivery formats.
To sum it all up, we not only have some of the best equipment in the world but we've made sonic visions into a reality using our expertise, time and time gain. You're in good hands.
Audio For Film |
Audio recording / / ADR / / Voiceovers / / Soundtracks+Scoring / / Sound Design / / Post
Doing audio recording, mixing & post for film is unlike any other activity. While it has some similarities with the music processes, Audio+Music for film is world unto its own. Filmmakers rely heavily on music & audio to reinforce their visual imagery and set a deep emotional connection with viewers.
Proper ADR is one of the hardest things to do, due to the nature of the human expression. Actors have to recreate a moment in time almost as if they were back in their old self shooting the scene. In addition, they're inside a completely soundproof studio which is completely different and way dryer sonic-wise than being on-set. However, even if you're working with the best actor in the world, the performance will never be quite the same (just as when doubling a vocal part in music). This is where we come in. We not only have the most advanced cutting-edge softwares to do perfect sync to picture but we have the expertise of years of experience, to properly guide the actors approach their Voiceover work in the studio.
Not only are we proficient in the technical aspect of audio for film and have recorded everything from a simple string quartet to a full orchestra configuration, but we also present mastery when it comes to the musical side of filmmaking. We're passionate about creating timeless sound through soundtracks & scoring. Its not only about creating a mood or an atmosphere, but a deep musical connection that resonates with the audience and is remembered forever. From simple, minimalistic themes to full-blown orchestral romanticism, we can do it all.